Program : Hawk Ridge Bird Observatory: Counting for Conservation
February 16 @ 6:30 pm

-

8:00 pm
Each fall and spring, millions of birds migrate via the Mississippi corridor, one of the premier flyways
of North America. An average of 90,000 raptors and hundreds of thousands of other migratory birds
are counted annually during the fall and spring counts conducted by Hawk Ridge Bird Observatory.
These phenomenal natural events are amazing to observe! A single day can easily yield thousands
to tens of thousands in single species counts. Why do we see such huge numbers? What are we
learning from these birds who fly by twice annually? This presentation will teach you about the
science of migration, such as the differences between fall and spring migrations, what species are
observed and when is the best time to see them, trends observed in 50 years of data, as well as
research and education efforts underway at Hawk Ridge.
Margie Menzies- Education Director
One part educator, two parts naturalist, and two parts bird nerd! Who says slow and steady wins the
race? After years in the formal classroom, this educator has abandoned the indoors for the great
outdoor classroom. Margie joined the Hawk Ridge staff as a Naturalist in 2011 and currently is the
Education Program Director for Hawk Ridge. She loves birds,
learning, and sharing the natural world with people of all ages. She also works with passerine
banding at Hawk Ridge during migration and with three MAPS stations studying summer breeding
birds at Hawk Ridge, Wolf Ridge, and Sugarloaf Cove. She has a BA in Biology from Bethel
University, and a MA in Education from University of St. Thomas.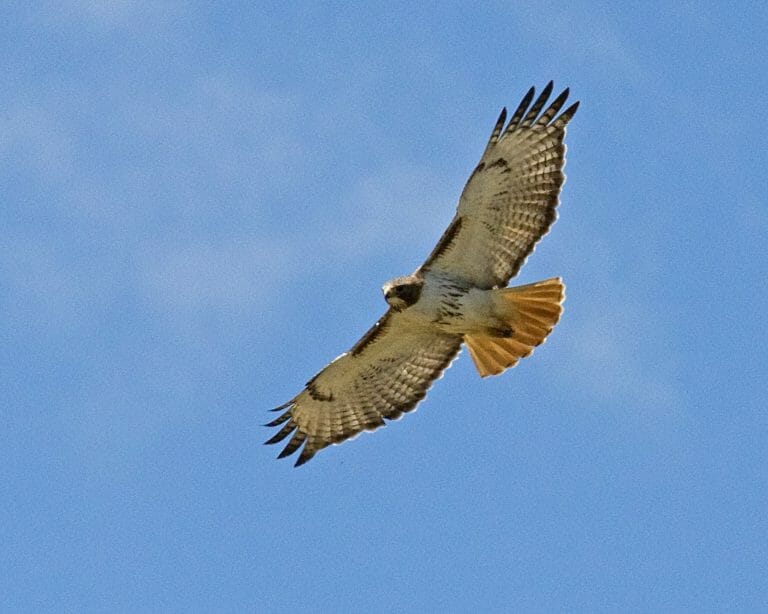 Related Events